Stimulating Collagen Production
This treatment involves tiny needles oscillating up and down in a vertical plane to create tiny controlled punctures in this skin. This then stimulates the healing process and production of collagen and elastin.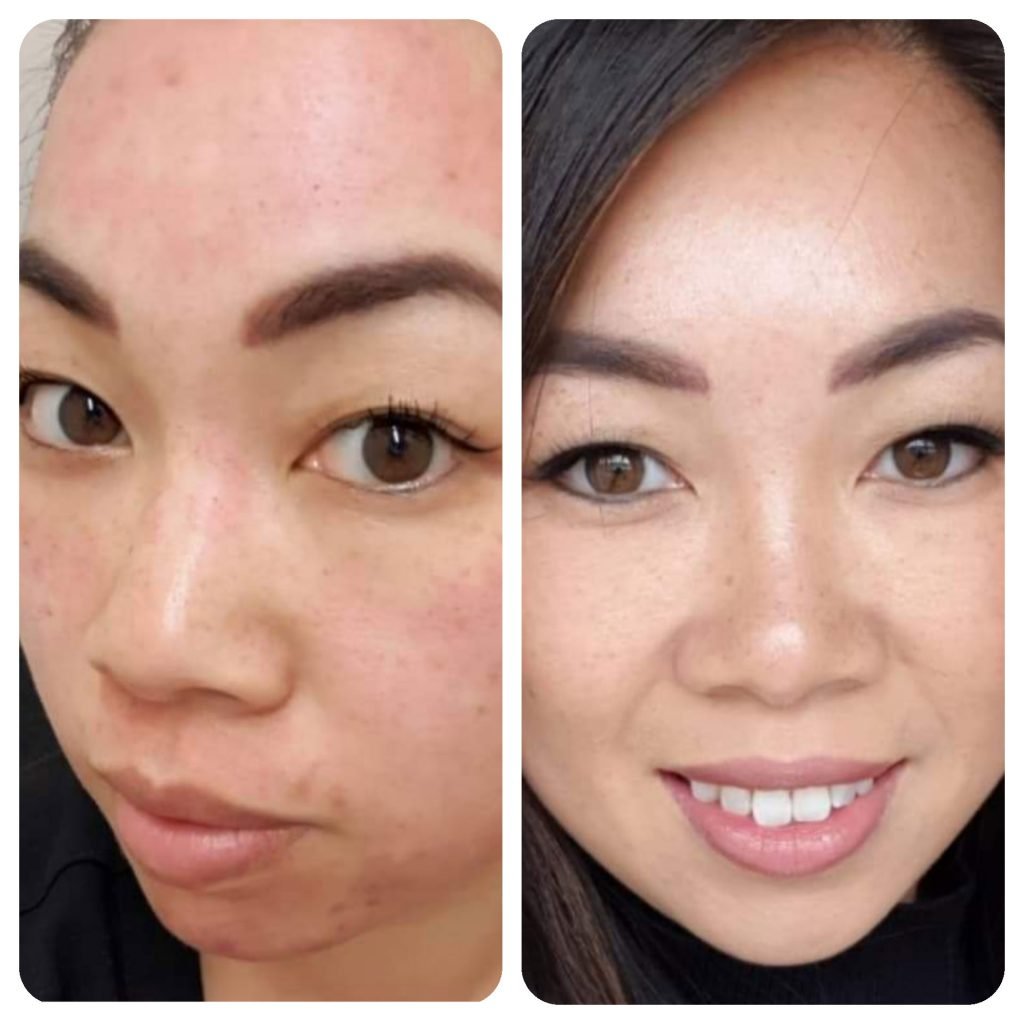 It is a great treatment to rejuvenate the skin, increase luminosity, reduce large pores and acne scarring. In clinic we use the Derma FNS pen from SkinMed, it is the preferred needling device of Prof Tony Chu, leading Dermatologist and founder of the Acne and Rosacea Association UK. Most needling devices on the market use a spring to pull the needles back before reinserting. The Derma FNS pen is the only pen on the market to use a unique motor that fully retracts the needles back before reinserting, this reduces the dragging effect that other devices have.
To discuss this treatment further, get in touch to book a free non-obligatory consultation.
A Bissett
Had my first micro needling session with Rebecca almost two weeks ago. The pain was very mild and caused my usually wimpy self very little discomfort which I was very pleased with! I was a little unsure of what to expect from the results however two weeks later I can say that my skin feels noticeably tighter, my fine lines appear finer and I have baby smooth skin!
A Bissett
With just 2 sessions of microneedling my skin is starting to look brighter, smoother and pores reduced. Before it was dull, tired and I used to use a lot of makeup and highlighter to give my skin a more glowy look, now I no longer have to do that.
L Lockwood
After my initial consultation with Rebecca to discuss my areas of concern, I felt confident to progress with my treatment and I couldn't be happier! Rebecca was friendly, professional and my results were fantastic.
J Waller
I had a treatment recently with Rebecca, it was fantastic and I didn't feel a thing! Becca is very thorough and gentle and the aftercare advice is brilliant. I would highly recommend Hopkinson aesthetics and I can't wait to return for many more treatments!
Frequently Asked Questions